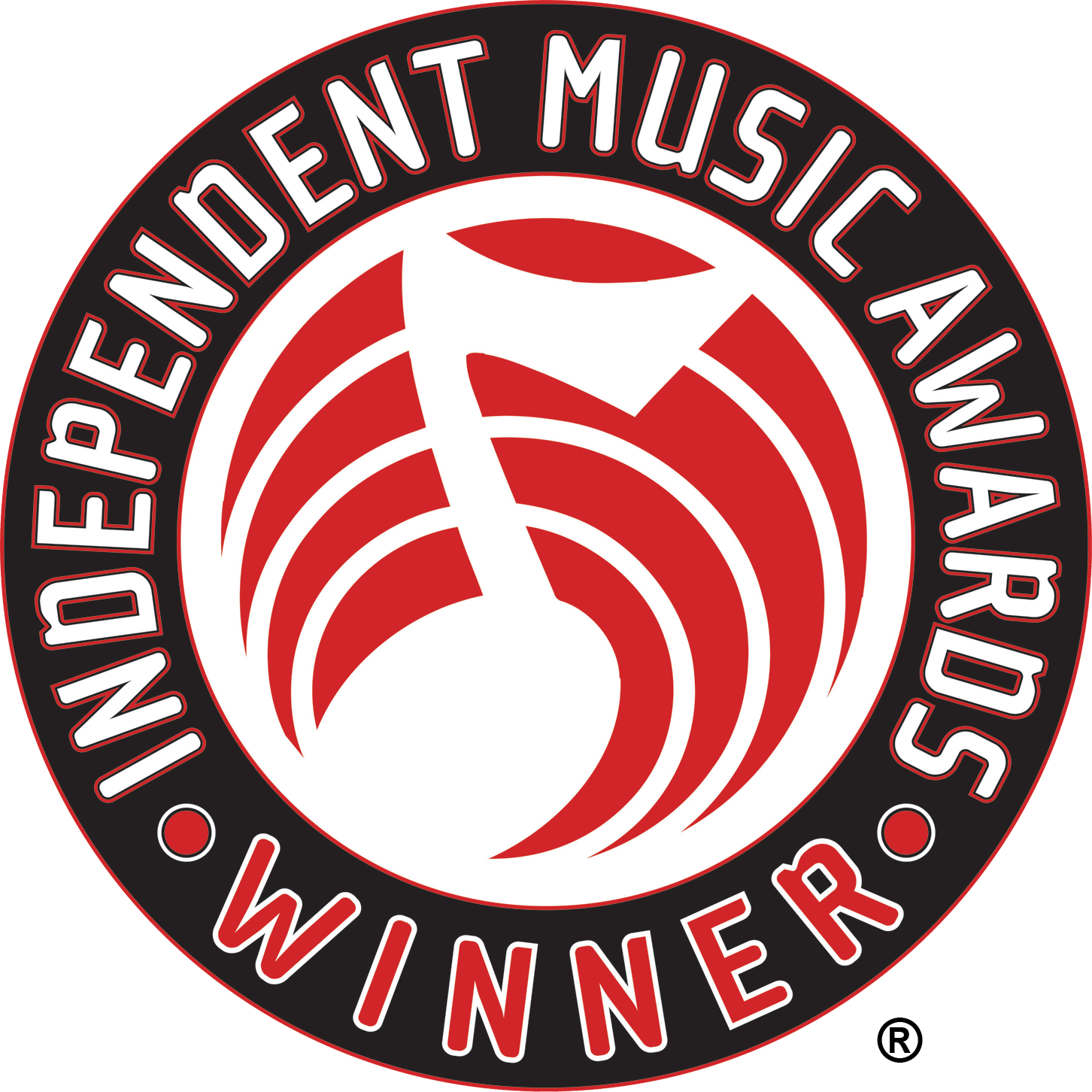 OMG! OMG We can't even believe it...we actually WON The Independent Music Awards!! 
We won in the Social Action Song Category for our song 'RiseTogether' (feat. Jars Of Clay). We wrote this song with the amazing Dan Haseltine. This is so astonishing to us as there were thousands of other artists from all over the world up for this award. 
We are so incredibly grateful to our friends, family, and community of musicians and social activists. Extra gratitude to ONE and Blood:Water. Love to Gina Mendello and Valerie Denn. 
We also just want to say that the judges that have given us this award include some of our favorite artists. So, humble gratitude to Tom Waits, Robert Smith (The Cure), Ziggy Marley, KT Tunstall, Dee Snider, Drowning Pool, Roberta Flack, Jaci Velasquez, Coolio, Joshua Bell, Beth Gibbons, and Joe Satriani! 
Thank you for acknowledging our music and the power of artistic advocacy! 
Press Release:
CPREntertainment- Gina Mendello 
showbizmanager@gmail.com 
615-333-2202 
FOR IMMEDIATE RELEASE 
April 29, 2020 
HuDost is among The Year's Most Exceptional Artists & Releases Honored Online In 
The 18th annual Independent Music Awards 
HuDost joins Lucinda Williams, Jesse Malin, Jonatha Brooke, Heilung, Sofía Rei & JC Maillard, Kevin Hays & Chiara Izzi, Sawyer Fredericks, Jake La Botz, FLOW, John Fields, The Dollyrots, STORRY, Mary Fahl and Sekou Andrews as an  18th IMA Honoree 
New York, New York Tuesday, April 28, 2020 -- With the world in lockdown, The 18th annual Independent Music Awards (The IMAs) canceled this year's live ceremony, and instead today announced the year's best self-released and indie label projects online.  Lucinda Williams, Jesse Malin, Jonatha Brooke, Heilung, Sofía Rei & JC Maillard, Kevin Hays & Chiara Izzi, Sawyer Fredericks, STORRY, Jake La Botz, John Fields, The Dollyrots, Mary Fahl, Sekou Andrews and HuDost are among the established and emerging artists from around the globe recognized by The 18th IMAs. View all 18th IMA Winners here. 
The IMAs annual show and accompanying Indie Music Konference originally scheduled as 3-day June event in New York City, were cancelled as a result of the global pandemic.  Instead, the winners in 104 Music, Video and Design categories were announced 2pm EST today on The Independent Music Awards website and other online platforms. Branded playlists on YouTube,  Facebook and Spotify feature award-winning music, artist interviews and other video content from honorees and Judges created from their quarantine hide-aways around the world. 
The winning projects were selected by influential judging panelists including: Tom Waits & Kathleen Brennan, Robert Smith, Ziggy Marley, KT Tunstall, Dee Snider, Drowning Pool, Roberta Flack, Jaci Velasquez, Coolio, Joshua Bell, Beth Gibbons, Joe Satriani and many more indie creatives, top recording artists and industry influencers. View all 18th IMA Judges here. 
HuDost received top honors in the Social Action Song Category. About this, HuDost says, "This nomination feels like more than just a recognition of the song 'Rise Together'; it feels like a celebration of where we are in our careers, who we have become as social activists, and the openness of the music community to welcome explorers. The song itself was co-written with Dan Haseltine from Jars of Clay. We met Dan in DC doing advocacy work for the non- profit organizations that we work with. We were both speaking on behalf of people living in extreme poverty whose voices were not being heard. The song is a testament to that work and what we can do when we come together and make use of the privilege of being heard." 
The Wicked Cool label (USA) led this year's nominations, announced on April 8, and continued its IMA sweep, winning top honors in 6 categories including Producer recognition for Lucinda Williams and Ted Overby in the Roots category for Jesse Malin's new album, Sunset Kids. Williams also appears on "Room 13," a track from the album that won the Vox Pop fan vote in the Americana Song category. Other notable mentions in this year's program include multiple wins for the Metal label Season of Mist (France) and the Latin label RMM Productions (Spain).  Among this year's rising stars is the Canadian artist STORRY, who won in the Debut Album and R&B Soul Album for her release Ch III: The Come Up which she wrote, funded and produced herself. 
"The world needs to hear from independent artists now more than ever. We didn't want to keep it waiting", said The Independent Music Awards Executive Director, Martin Folkman. "There's no telling how long it will be before we can all meet face to face again, so The IMAs reimagined this years' live award show as an ongoing, online showcase for extraordinary indie artists everywhere. So even if artists can't travel, they can take a virtual victory lap in front of worldwide audience, and be recognized for excellence" Folkman said. 
Artistry.  Diversity.  Excellence. 
Now in its 18th year, The Independent Music Awards, produced by Music Resource Group, honors the exceptional work by indie creatives from around the globe. The planet's most diverse music awards program honors artistry and daring rather than streams and social reach and celebrates everything that makes indie music authentic and unique. 
This year's winning projects were culled from thousands of Album, EP, Song, Producer, Music Video and Visual Design submissions from 73 countries on 6 continents; Nominees were announced earlier this year. 
Over the course of its history, the program has recognized an eclectic roster of established and emerging talent including: Killer Mike, Melissa Auf der Maur, Valerie June, Macy Gray, Jackson Browne, Pete Seeger, Flying Lotus, Lacuna Coil, Passenger, fun., JD McPherson, Team Me, Radio Radio, ...And You Shall Know Us by the Trail of Dead, Meghan Trainor, Lionel Loueke, Girl in a Coma, Apples in stereo, Masta Ace, Le Bouef Brothers, Pokey LaFarge, Julianna Hatfield, RuPaul and many, many more indie innovators from around the world. 
More about The IMAs: 
Facebook: Facebook.com/TheIndependentMusicAwards.com 
YouTube: Youtube.com/IMABuzz 
Instagram: Instagram.com/IMABuzz 
Twitter: @IMABuzz 
# # # # #